A place to experience and enjoy art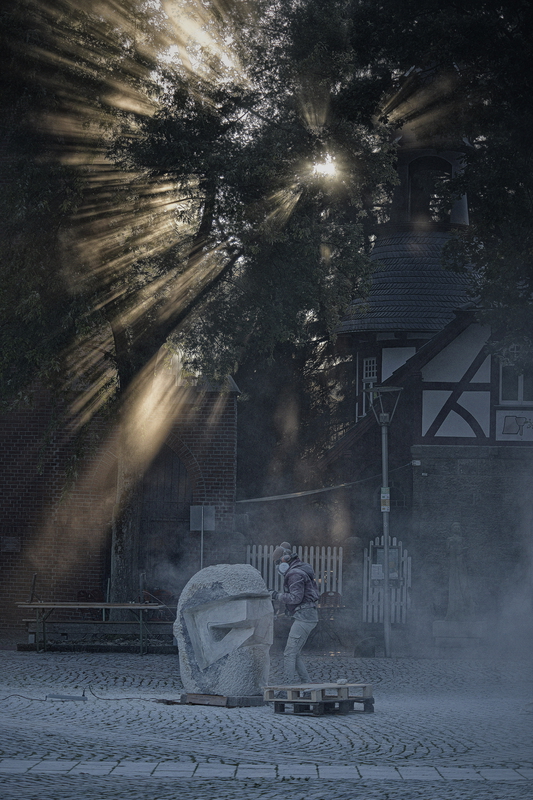 Up to 10 artists are sought for the 13th International Obernkirchen Sculpture Symposium, to be held from August 25 to September 8, 2024.
The participating artists will work during this time on the church square of the collegiate church, in the center of Obernkirchen. For this purpose, they will each be provided with an approx. 1 m³ large OBERNKIRCHENER SANDSTEIN by Kulturfenster e.V.. A visit to the quarry is also part of the artists' program, which includes guided tours and events.
The renumeration is 1,000 € per participant. Accommodation, meals as well as travel and material costs are covered by the organizer. Tools and necessary machinery must be brought by the participants themselves, compressed air and electricity will be provided.
The works created during the symposium remain the property of the artists. However, they agree to lend their work to the town of Obernkirchen for two years, provided that it is not sold or urgently needed for an exhibition etc. beforehand. A catalog about the symposium will also be published.
The application documents are to be submitted to the organizer, Kulturfenster Obernkirchen e.V., by October 31, 2023.
The application form incl. regulations of the call for application can be found here.